Partial biography for Rebecca Davis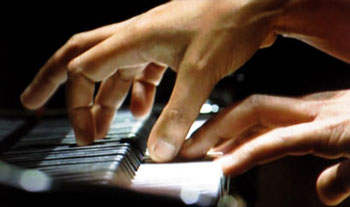 With appearances throughout the U.S., Russia, France, Italy, Austria, Germany, Switzerland, Spain, China, and Brazil, critically acclaimed pianist Rebecca Davis is well known for her sometimes powerful, sometimes delicate, but always deeply moving performances. Audiences are consumed by this former Juilliard faculty member's poise, charisma and masterful technique. She has graced the stages of Alice Tully Hall/Lincoln Center/New York, The Academy of Music/Philadelphia, The Schubert Club, Bloomington Center for the Arts, Berlin Philharmonic Hall, Fontainebleau Music Festival/France, Bosendorfer Recital Hall/Vienna, Klavierhaus Recital Hall/New York City, Yamaha Recital Hall/Shanghai,

Sorbonne Concert Hall/Paris, Radio France/Paris, Curt-Sachs Museum Recital Hall/Berlin, Amalfi Piano Festival/Italy and the Carrero Piano Festival/Barcelona.
© Rebecca Davis. All rights reserved.